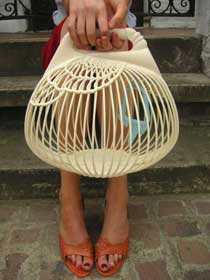 It's a birdcage and its a handbag... it's so you can feel close to your bird. When out and about...
What about this one?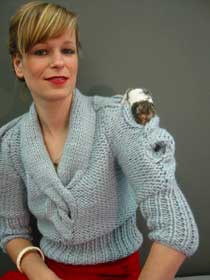 This lovely fashion helps you keep your small rodents closer... in your cable knits! hehe
Suki wouldn't fit. She wouldn't be impressed if i tried to encase her in the cables on my knits...
Pics from
here
xx.